23 Must-see Hollywood Attractions On and Off the Walk of Fame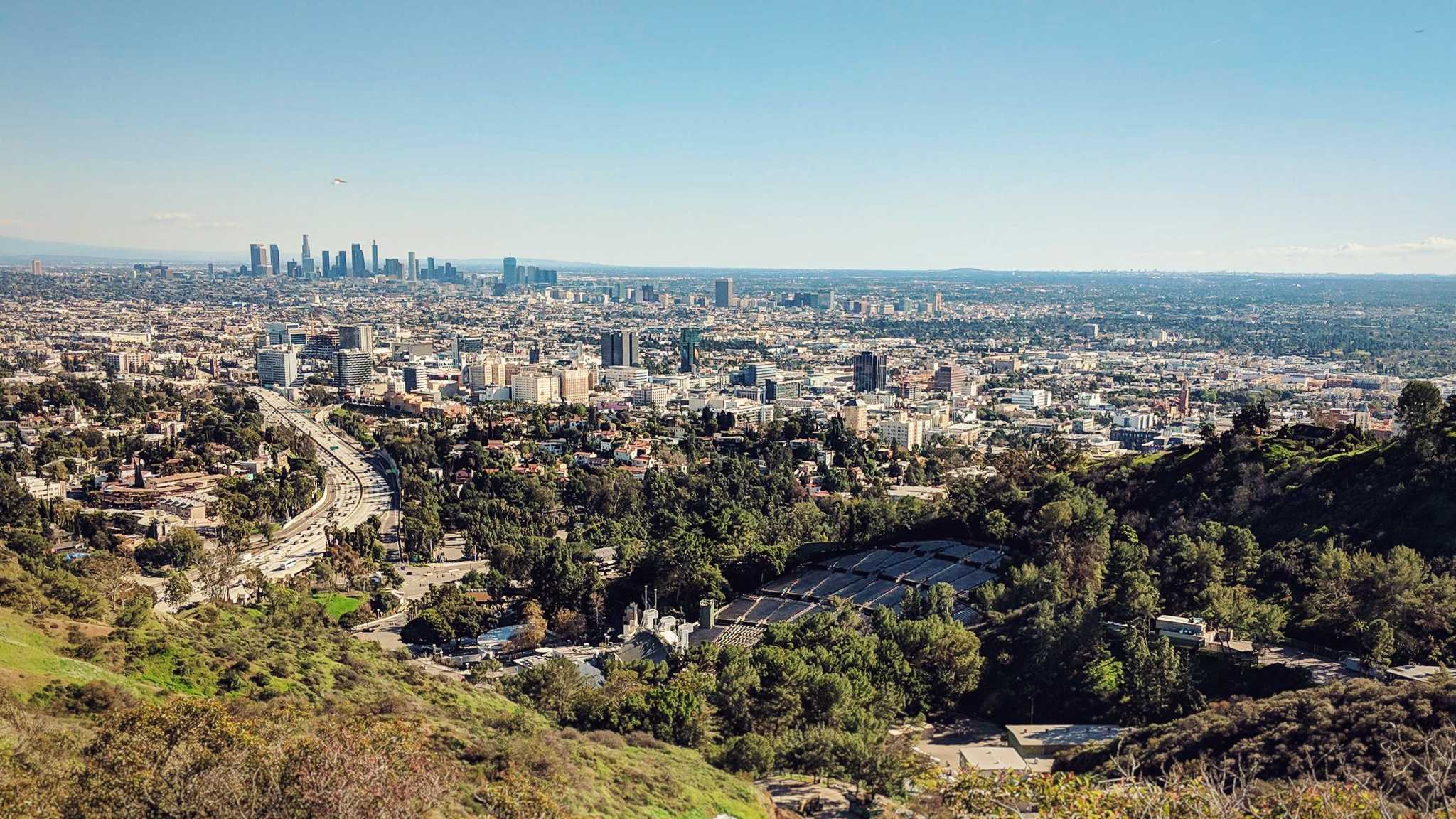 Hollywood boasts an international reputation that no other neighborhood in Los Angeles has. Though parts of the area can be downright derelict, Hollywood still sparkles with gems of old glamorous hotels and celebrity hangouts along with an emerging urban cityscape and working production scene. Follow our guide to what to see in Hollywood and tour the iconic movie town's must-visit attractions along with a few stops away from the crowds on the Walk of Fame and Sunset Boulevard.
RECOMMENDED: Read more things to do in Hollywood
Visit these Hollywood attractions
Photograph: Michael Juliano
Attractions, Sightseeing
Hollywood
Originally created in 1923, the then "Hollywoodland" sign was supposed to be up for only a year and a half, yet here it is almost a century later. Getting close to the Hollywood Sign, though, is an often contentious issue thanks to pressure from local homeowners. You can catch a dead-on glimpse of the sign on Beachwood Drive, or farther up the hill near Lake Hollywood Park. Looking to get even closer? Go horseback riding at Sunset Ranch of lace up for a trek along the dirt road on Mt. Lee Drive to where you will be standing directly above the Hollywood Sign and can experience a total 360-degree view of the cityscape.
Photograph:
Movie theaters, Multiplex
Hollywood
It's still a great place to catch a movie but most people come to the Chinese Theatre for the hand and/or foot imprints of around 200 Hollywood stars. The courtyard is usually choked with snap-happy tourists measuring their own extremities against the likes of John Wayne and Judy Garland, but you can avoid the crowds by catching a flick inside, where the auditorium is as stunning as the IMAX screen's projection quality
Photograph: Courtesy CC/Flickr/Ian D. Keating
Things to do, Event spaces
This gorgeous outdoor amphitheatre has been hosting concerts since the LA Philharmonic first played here in 1922. Nestled in an aesthetically blessed fold in the Hollywood Hills, the 18,000-seat venue can bring out the romantic in the terminally cynical. It's the summer home of the LA Phil (and boozy picnics); as long as there's no performance, it also doubles as a public park.
Hotels, Boutique hotels
This 1927 landmark, a beautiful example of Spanish colonial design, once welcomed the A-listers who frequented it during Hollywood's heyday. It's worth walking into the Hollywood Roosevelt just to explore its dramatic downstairs lobby—or to bowl a few frames inside swanky bar the Spare Room.
Photograph: Michael Juliano
Things to do
Hollywood
If you can stomach the suspect superheroes, claustrophobia-inducing crowds and never-ending line of gift shops, tattoo parlors and lingerie stores, there's actually a lot of old Hollywood history and glamour to discover along the Walk of Fame. The immortalized names on those famous five-pointed terrazzo and brass stars run from the Walk's western extreme at the Hollywood and La Brea Gateway to the W Hotel and Pantages Theater at Gower, and additionally on Vine from the Capitol Records Building down to Sunset, near where the original movie studios sprang up a century ago.
For a Hollywood Boulevard Walking Tour, click here.  
Photograph: Courtesy the Dolby Theatre
Movie theaters, Multiplex
Hollywood
Despite a name change after the theater's main sponsor switched from Kodak to Dolby in 2012, this 3,400-seat center remains one of L.A.'s most impressive live entertainment venues, with a year-round series of high-profile screenings, premieres and events. Just ask the Academy Awards—they've signed on to host their annual star-studded broadcast here through at least 2033.
Things to do
It's difficult to say whether Hollywood & Highland has helped drive Hollywood's recent commercial renaissance, or whether it's ridden to success on its coat-tails. Either way, this ambitious mall has become a popular destination for shopping and gawking at the Hollywood sign from its upper level catwalks. The stores appeal to a younger crowd, but old-time film bluffs will appreciate the central courtyard's colossal homage to DW Griffith's iconic Intolerance set, elephant-adorned columns and all. The parking entrances are on Highland Avenue and Orange Drive.
Photograph: Courtesy Japan House/Ryan Miller
Attractions, Libraries, archives and foundations
Hollywood
Split between multiple levels of Hollywood & Highland, Japan House's L.A. outpost offers a multitiered dive into Japanese culture, shopping and food. Pop into the Monozukuri Shop on the second floor for a range of Japan-made sacrves, ceramics, teas, knives and other products, then walk past it to find the gallery, which features rotating art exhibits focused on architecture, manga, photography and beyond. On the fifth level of the complex, make your way to restaurant Inn Ann for some phenomenal sushi, sashimi and kaiseki-style dining.
Photograph: Jorge Bueno/Flickr
Things to do
Hollywood
This cylindrical tower is so closely tied with postcard pictures of sunny California that it's hard to separate the building from the lore. (It looks like a stack of records? Purely a coincidence.) But that's also part of its appeal; whenever you see its blade-like spire rising above the 101 freeway, its cool, white shades make you feel like you're living the dream. 
For a guided helicopter tour of the Capital Records Building and more, click here. 
Things to do
If you keep driving up Beachwood Drive in search of the Hollywood Sign, eventually you'll hit a dead end at Sunset Ranch Hollywood's cluster of horse stables. The ranch offers a variety of daily trail rides through Griffith Park, and you can book ahead on their website. Pricier and longer rides include meals or a trek to the top of the park or Mt. Lee, but even the basic one hour ride ($50) lets you snag a close-up look at the Hollywood Sign along with sweeping views of the hills and L.A. cityscape below.
GYG Los Angeles TTD Attractions